If you attend Family Education Days on Friday from 6pm - 8:30pm and on Saturday from 10am - 2:30pm you will receive your family gift card in your email on Monday, May 17.
Does your family want more chances to win gift cards?  Each person in the family can do the GooseChase challenges on their own and get entered into the raffles.  Each person can earn points by completing resilience activities, attending virtual sessions, and visiting virtual booths.  Challenges are open now and new ones will be released each day.  Earn enough points and you could win additional Amazon, Walmart or Target gift cards.
To play download the free GooseChase app and enter our FED game code: M4KK3W
https://www.goosechase.com/download/
1500+ points = Drawing for $100 gift card (3 cards available)
1200+ points = Drawing for $50 gift card (5 cards available)
900+ points = Drawing for $25 gift card (10 cards available)
*You can only win 1 GooseChase challenge gift card
Scroll down to see the schedule.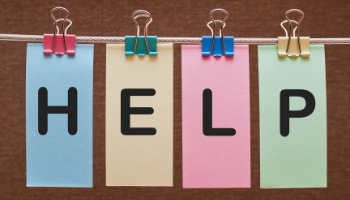 Friday @ 6:00pm - 7:00pm | Exhibit Booths Open
---
Friday @ 7:00pm - 7:50pm | Family Fun Night!
---
Friday @ 8:00pm - 8:30pm | Community Hangouts
---
Saturday @ 9:30am - 9:50am | Coffee Talk
---
Saturday @ 10:00am - 11:00am | General Session
---
Saturday @ 11:15am - 12:00pm | Breakout Sessions
Sara Caldwell, BSN, RN, Senior Clinical Specialist, US Hematology, Takeda
Managing Stress is an important aspect of our daily lives. Discuss ways to deal with stress and adopt strategies to dealing with adversity.

Becky Berkowitz, RN, Nurse Coordinator of Nevada hemophilia treatment center
Gain a better understanding of hemophilia and how to manage physical and emotional challenges through interactions with other people with bleeding disorders
---
Saturday @ 12:00pm - 1:30pm | Exhibit Booths Open
---
Saturday @ 1:30pm - 2:15pm | Breakout Sessions
Denise Lowery, L.C.S.W., UC Davis HTC
Learn how a social worker can assist you with getting the support and resources you need to overcome the challenges in your life
---
Saturday @ 2:15pm - 2:30pm | Closing Session
---
THANK YOU SPONSORS / GRACIAS PATROCINADORES