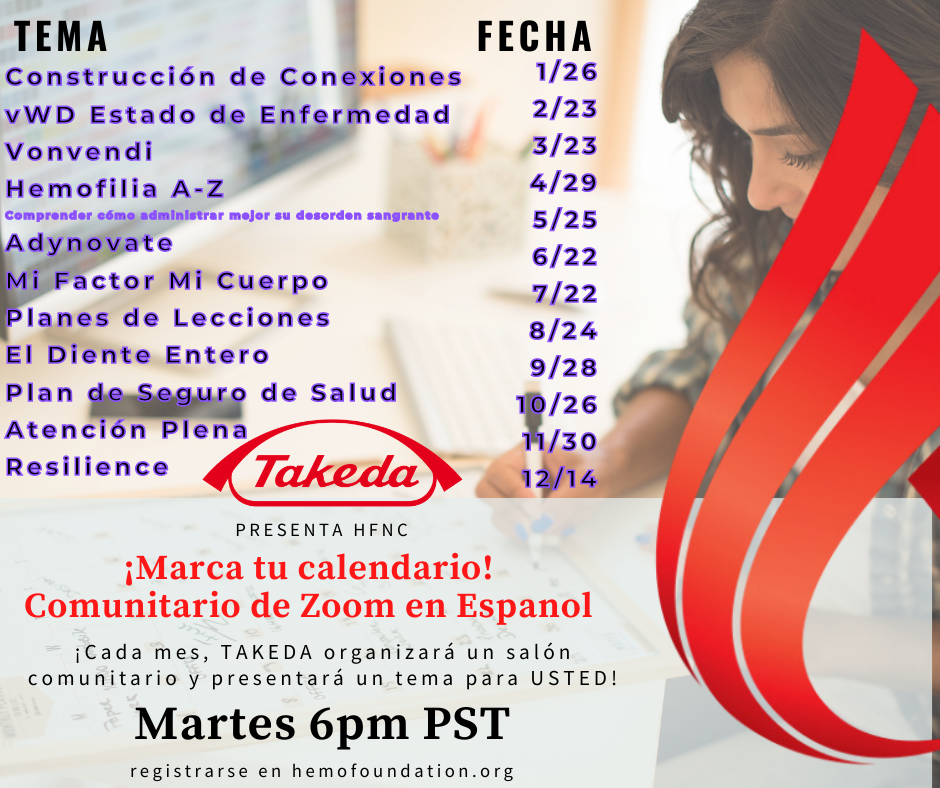 Atencion Plena! Únete en Zoom
¡El enlace le será enviado por correo electrónico!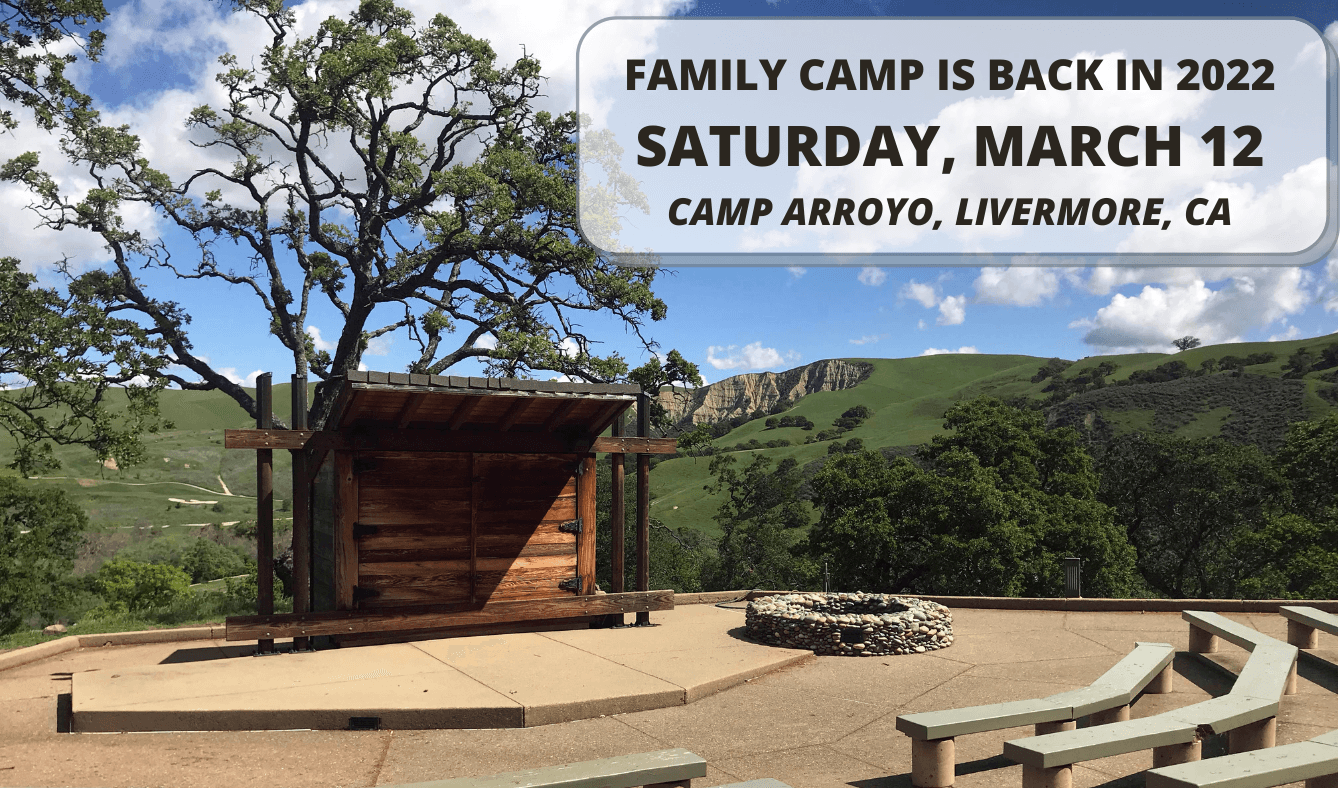 Family Camp will be returning to Camp Arroyo on March 12, 2022. HFNC is planning to host an in-person single day family camp. We will still have camp activities, meals, Q&A with HTC staff and more.
We will let you know if your family has been accepted on December 15. If you registered after December 15, we will let you know as soon as possible.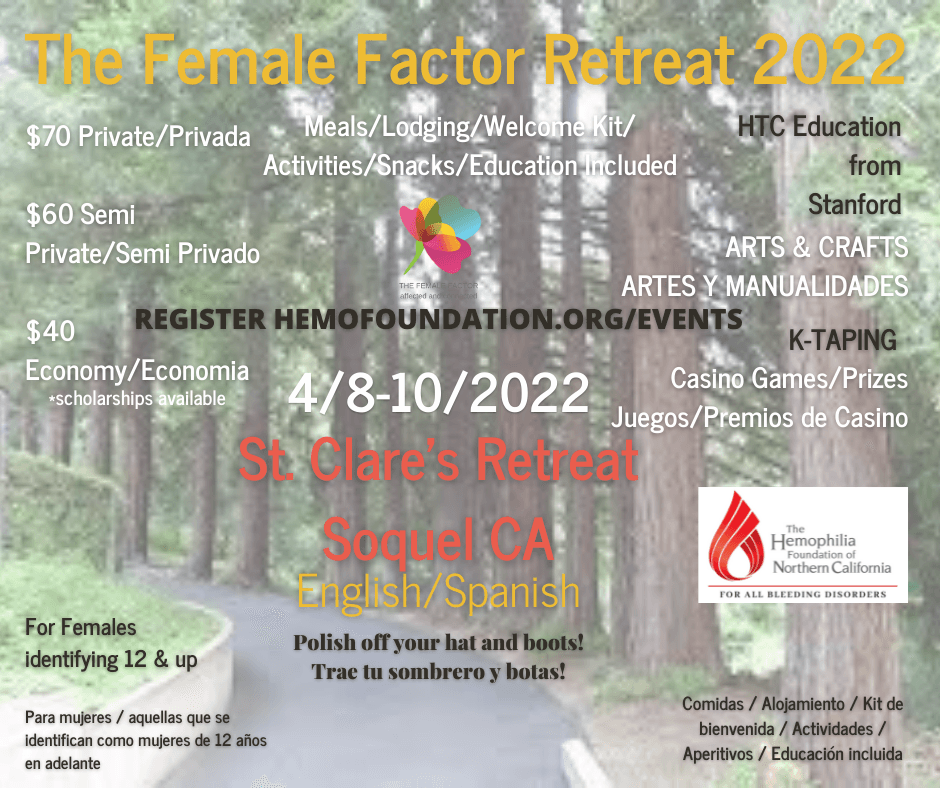 HFNC's The Female Factor 8th Annual Retreat in Northern California is for women affected and connected to the bleeding disorders community. Join us at picturesque St. Clare's Retreat in the Santa Cruz mountains. Enjoy nature, a camp vibe and women who get you as you become educated, empowered and connected at Northern California's bilingual retreat for women/identifying ages 12 & up in the bleeding disorders community. HFNC will be adhering to CDC COVID-19 guidelines.
El octavo retiro anual de The Female Factor de HFNC en el norte de California es para mujeres afectadas y conectadas con la comunidad de trastornos hemorrágicos. Únase a nosotros en el pintoresco St. Clare's Retreat en las montañas de Santa Cruz. Disfrute de la naturaleza, un ambiente de campamento y mujeres que lo atrapan a medida que se educa, se empodera y se conecta en el retiro bilingüe para mujeres del norte de California / identificando a las personas de 12 años en adelante en la comunidad de trastornos de la coagulación. HFNC se adherirá a las pautas de COVID-19 de los CDC.