Dinner & Education in Eureka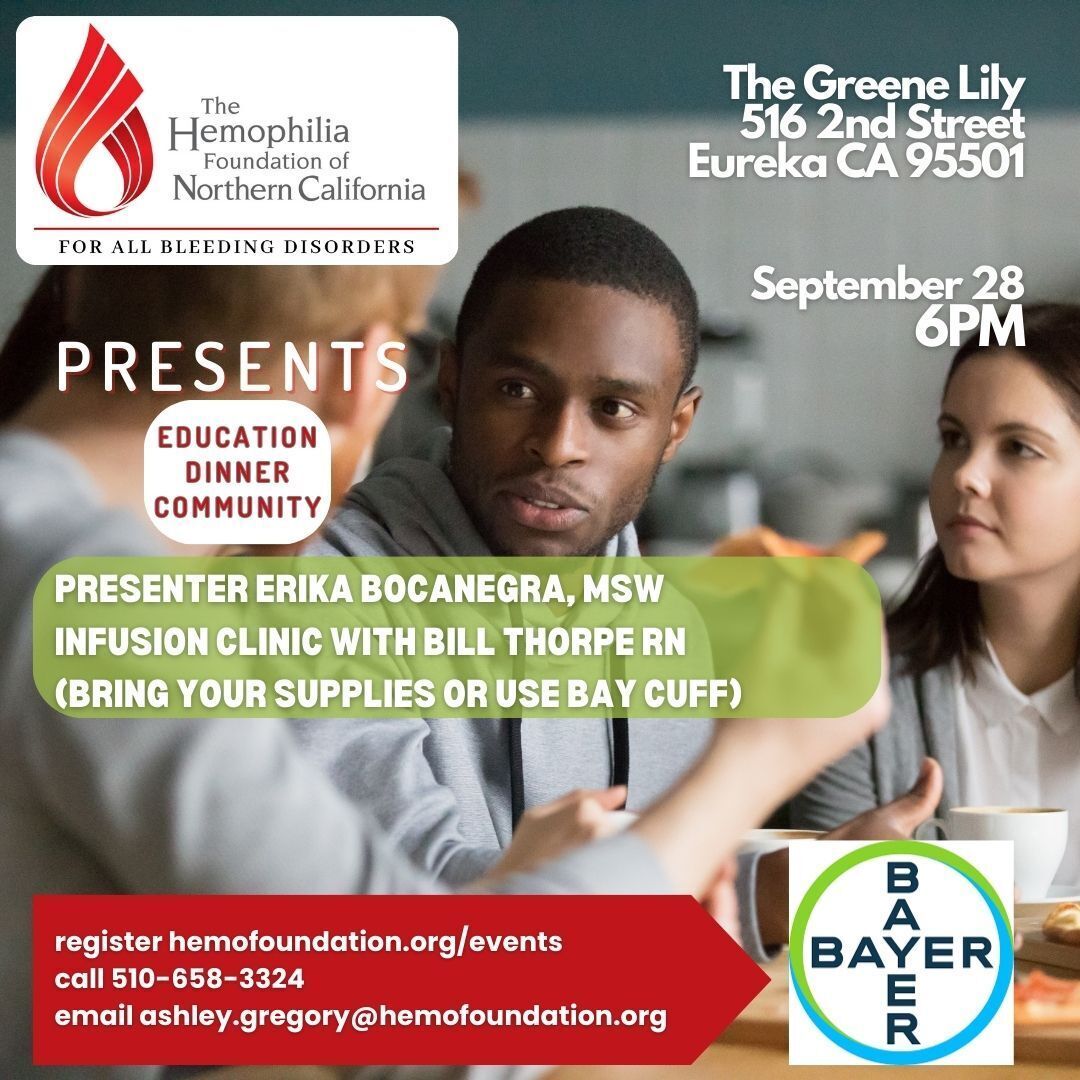 HFNC & Bayer invite you to dinner and education! Topic: Self Infusion Clinic (bring your supplies)
English language program. Presenter Erika Bocanegra, MSW. Infusions will be guided by Bill Thorpe, RN. Bayer is bringing BayCuff's for those unable to bring supplies. Preferential attendance will be given to those that infuse. We will contact you if there is a waiting list. Thank you for your understanding. This program is in English.
HFNC y Bayer le invitan a una cena educativa Tema: Clínica de autoinfusión (traiga sus suministros)
Programa en inglés. Presentadora Erika Bocanegra, MSW. Las infusiones serán guiadas por Bill Thorpe, RN. Bayer está trayendo Bay Cuff para aquellos que no pueden traer suministros. Se dará asistencia preferencial a aquellos que se infundan. Nos pondremos en contacto con usted si hay una lista de espera. Gracias por su comprensión. La programa es en Ingles.