HFNC has a new Executive Director!!!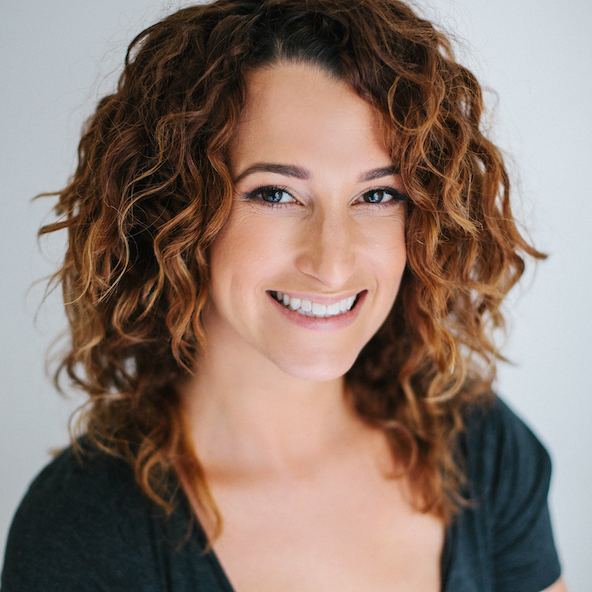 It's official! HFNC is proud to introduce our new Executive Director, Alona Metz!
"I am so pleased to be joining HFNC as Executive Director. I look forward to making this Foundation a success and a home for our community," Alona said.
Following her honeymoon in the month of June, Alona will join us on July 1, 2019. Alona comes to HFNC with deep roots in our community and a compelling desire to work work with our Foundation. I encourage you to read her personal story, which is shared at the end of this communication.
She will spend the first few months learning our office processes and procedures, understanding our programs and projects and familiarizing herself with the roles of our many stakeholders. She will be doing all of this while important programs, such as BLeaders in July, Wine and Golf in August, Familia de Sangre in early September and much more need to be executed.
Most importantly, she wants to meet you, the community she is here to serve! Below are some of the early opportunities for giving her a warm welcome and support. You may be aware that Alona attended our Crab Feed with her now husband, Orren, and was very taken with the energy, enthusiasm and caring she observed. Thanks to all for being there and showing her what we are about!
If you would like to schedule a lunch meeting, please email Ashley Gregory at thefemalefactor@hemofoundation.org who will confirm with you as soon as practicable.
While it will take a bit of time, she wants to meet all of you as soon as possible. Here is a list of "Meet and Greet and Maybe Eat Opportunities" for her first few months.
May 19: Unite Walk | Oakland 8 am – 12 pm
July 3 – Aug 31: Scheduled lunches is available | Emeryville 11:30 – 1:30 pm
July 8: Meet Your New ED Reception | Emeryville 5 – 7:30 pm
July 8: Board Meeting | Emeryville 7:30 – 9 pm
August 4: Picnic and Education/South Bay Auxiliary | South Bay 11:30 – 3:30 pm
August 11: Wine Event | Livermore* 4 pm
August 12: Golf Tournament | Livermore* 10 am – 8 pm
September: Scheduled lunches as available | Emeryville 11:30 – 1:30 pm
September 6-8: Familia de Sangre Conference | Anaheim
All day: October 3-5 | NHF Bleeding Disorders Conf Anaheim
Meet with Fresno Auxiliary | Fresno TBD
In her own words, here is Alona's path to the nonprofit world and to Northern California:
I was born and raised in Los Angeles, and when I was 3 and a half years old my brother Mikey was born. It was at his bris (the Jewish circumcision ceremony) that my parents first discovered that Mikey had Hemophilia A Severe. We were very lucky in the sense that my father was a physician and knew about the contamination in blood products, so he and my mother gave their own plasma several times a week so that Mikey could survive. Despite these treatments, I watched as Mikey struggled with injections and went in and out of the hospital for more serious bleeds. One of my earliest memories is of me chasing Mikey down the hallway, as little children do, and him falling without his helmet on. He and my parents disappeared for over a week. That experience, and others like it, had a profound impact on my childhood and my life. When I found out I was a carrier of the Hemophilia gene, despite all of the advances in treatment, it was hard to imagine my future child going through anything like what Mikey went through.
Years passed and I became an attorney at a top firm in Los Angeles. While I was in law school, I became very interested in the nonprofit world and started volunteering for several different organizations, including the Hemophilia Foundation of Southern California, with which my father was very involved. I was on Capitol Hill the year the NHF lobbied for GINA - not knowing at the time how badly I would one day need that law myself.
At the age of 28 I was suddenly diagnosed with a very aggressive form of breast cancer. It turns out that our family also carries the BRCA gene mutation, which causes breast and ovarian cancer in women. I went through a year of chemotherapy, fertility treatments, and surgeries and thankfully I made a full recovery. During that year, I had the opportunity to reflect on my life and what I had accomplished, and I realized that life is too short to have a career that was not fulfilling to me. I knew that my true passion was in the nonprofit world, and when I was pronounced in remission I decided to quite my lawyer job and start working in social impact.
I ended up moving to Israel, where I spent the last five years. I initially worked in resource development at an organization that sues banks and governments on behalf of terror victims, and then spent the next year and a half working for a digital fundraising platform for nonprofits. As a relatively young cancer survivor, I struggled with certain issues (such as fear of recurrence) and unfortunately, there was no cancer support being offered in English. This led me to eventually found my own nonprofit, Thrivacious, which is a community of English-speaking women in Israel who have been touched by cancer, who inspire each other to heal and fulfill their dreams. A year and a half later, we've raised over $100,000, have hosted 18 workshops and a 3-day retreat, launched a peer support program, and have grown to a community of 150 women.
Around the same time that I created Thrivacious, I reconnected with my best friend's brother at her wedding in Philadelphia. We hit it off, and a year of long-distance dating later he proposed. My husband is a resident in surgery at UCSF, and therefore, I made the decision to move to San Francisco last August. Since then I have still been running Thrivacious remotely full time, but am actively training volunteers and staff in Israel to take over the operations. My father, who is still very involved with NHF, sent me the job posting for HFNC. The position sounded very interesting and extremely fulfilling, so I reached out to Dawn to learn more. After meeting so many of you at the Crab Feed, interviewing with the Board and staff, I made a decision to join HFNC and that brings us to the present!