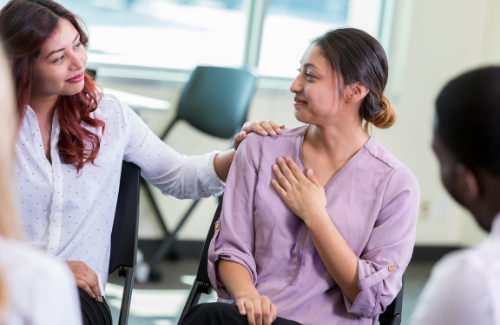 Building Connections: Seeking Support in a Time of Social Distance 
Saturday, November 14  |  5:00pm - 5:30pm
Susana Esojido, Takeda, Community Liaison
The worldwide pandemic has created unforeseen challenges for our health and well-being. Learn how to manage a bleeding disorder amidst shelter-in-place and social distancing mandates while building and maintaining supportive relationships.
---
Susana Escojido is a Community Liaison with Takeda. She has worked with Takeda for the past seven years. Susana is a registered nurse with a background in community health. She worked as a nurse coordinator for one of the largest non-profit community health centers in the nation. Working with the medically underserved and economically disadvantaged allowed her to develop the skill to provide care in a manner that was sensitive to the cultural, economic and social needs of the people she cared for. Susana believes in the importance of providing comprehensive health information in order to allow individuals to make educated decisions to meet their health care needs. She is a strong supporter of Self-Advocacy and encouraging individuals to give voice to their questions and concerns in order to make a positive impact not only on their own health and well-being but also that of their communities.