Bleaders
Bleaders is a leadership and empowerment retreat for teens and young adults ages 14-22 in the bleeding disorders community in Northern California. Bleaders can enjoy a safe environment to discuss with their peers the ways in which bleeding disorders affects their lives as teens and young adults. The driving force behind Bleaders is the understanding that the youth are our community's future leaders. By taking the time now to educate our teens and inform them on issues that are happening within their community, we strive to help them develop into responsible, compassionate leaders who will be integral to the success of the future of our community.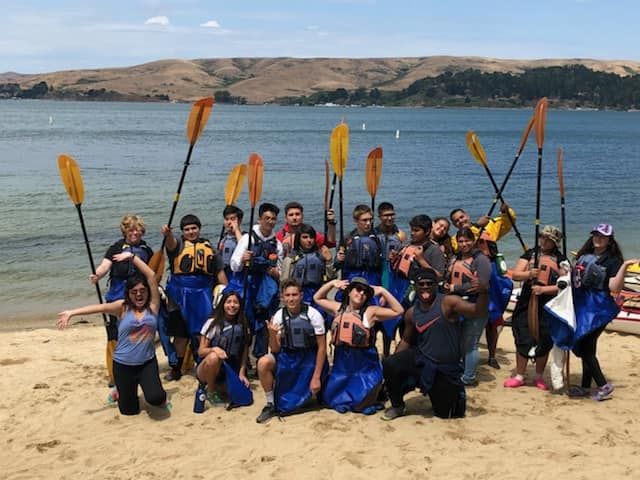 2018 in Tomales Bay
2020 Event
SAVE THE DATE: Our 2020 Bleaders Teen Retreat will be held virtually on October 18, 2020.  We are fortunate to be chosen by Gut Monkey, who will be bringing their leading edge program this year.  
LEADING EDGE BY GUT MONKEY: Change can be hard, but necessary for growing and become the person you want to be. Leading Edge offers a series of experiential challenges to spark conversation and insight about making positive growth and taking on new responsibilities. Whether you have a bleeding disorder, or if you care about someone who does, GutMonkey's talented experiential facilitators will guide you through a fun and dynamic reflection on taking charge of managing your health and your personal goals.
Virtual Leading Edge 2020 is a jam packed experience of fun with GutMonkey! This awesome online program invites you to spend time playing games, making friends, and having some real talk about what it means to be a young person today, especially in the days of Covid-19 and safer-at-home. Together we will practice "finding fun," accepting change, and connecting with others in a virtual world. In true GutMonkey fashion you can expect a lot of laughter and silliness as we play and learn together!