Webinar: Gene Therapy Research - Understanding the Science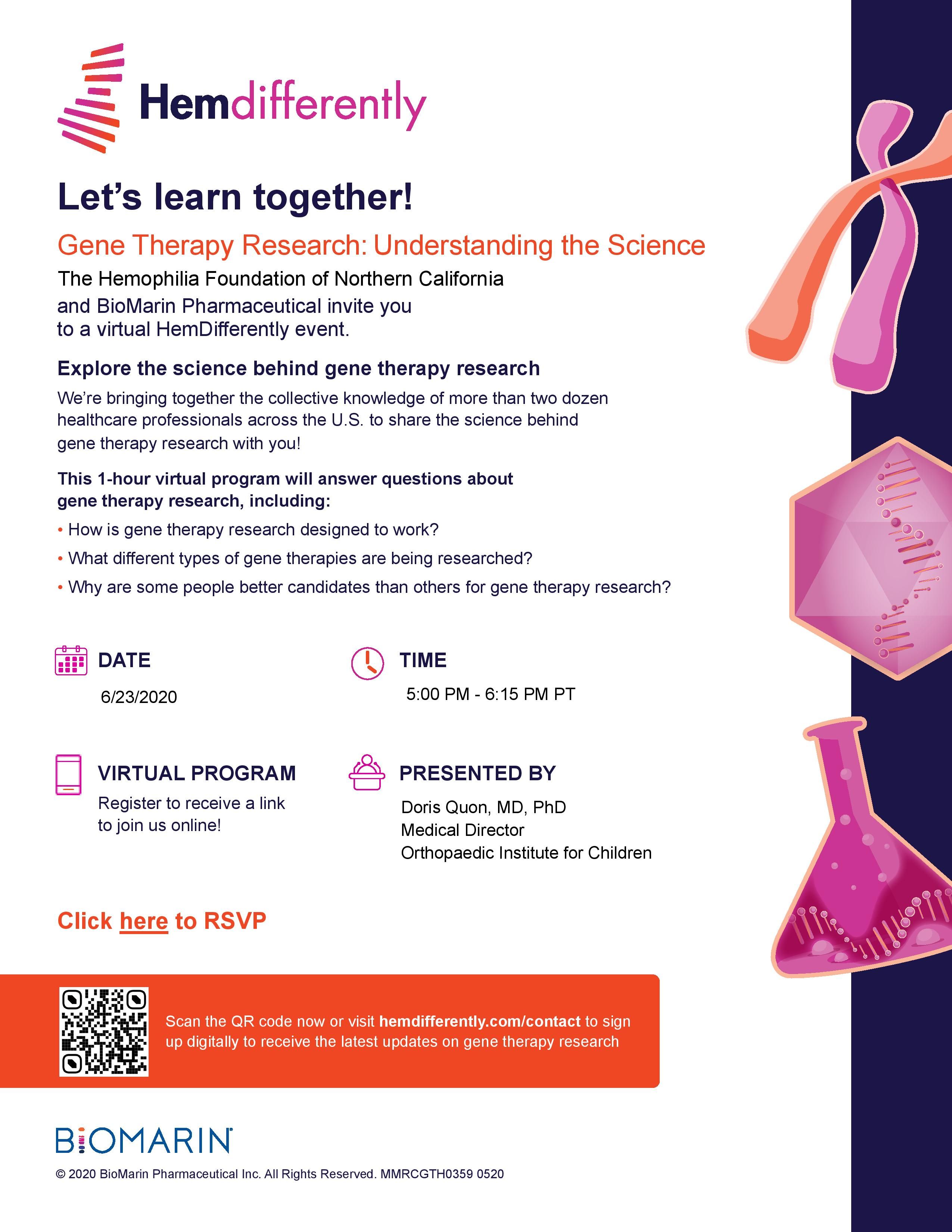 Webinar: Gene Therapy Research - Understanding the Science
Presenter: Doris Quon, MD, PhD, Medical Director, Orthopedic Institute for Children
Explore the science the behind gene therapy research
We are bringing together the collective knowledge of more than two dozen healthcare professionals across the U.S. to share the science with you. This 1 hr virtual program will answer questions about:
How is gene therapy research designed to work?
What different types of gene therapies are being researched?
Why are some people better candidates than others for gene therapy?