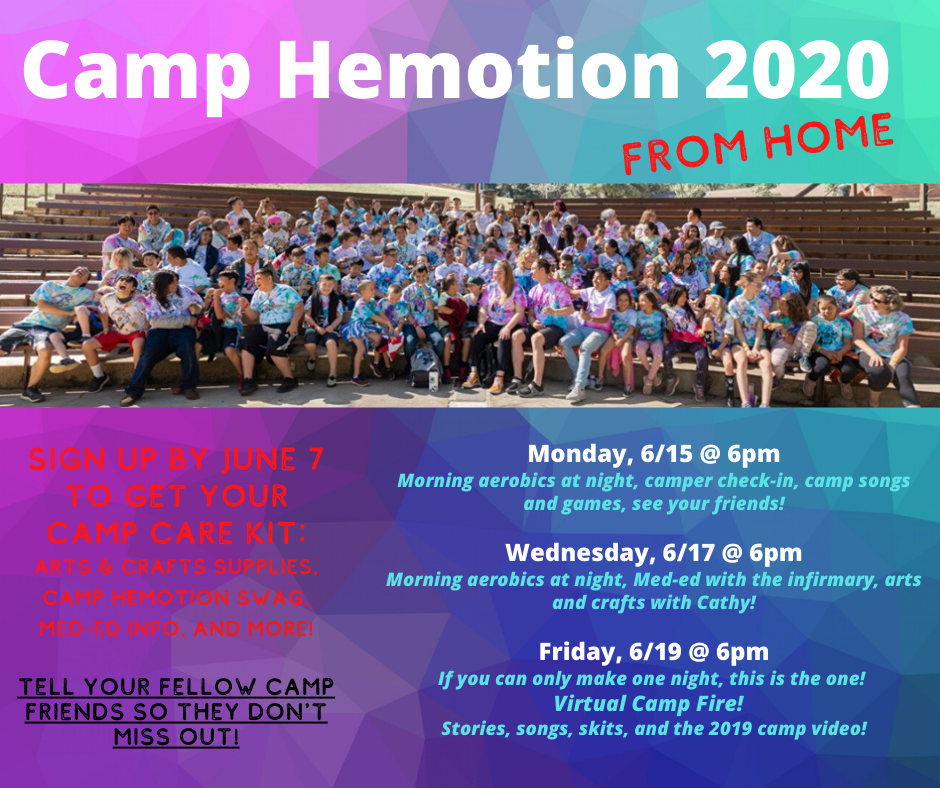 Enjoy 3 evenings of camp fun! Sign up for 1-3 days. Make sure to check that you want to receive a camp care kit: arts and crafts supplies, camp swag, medical info, and more!
Monday, 6/15 @ 6pm
Opening Day! Check in, camp songs and games, see your friends!
Wednesday, 6/17 @ 6pm
Arts & crafts, medical education from the infirmary (just like camp), camp songs and games!
Friday, 6/19 @ 6pm
Campfire! Not to be missed! Stories, songs, skits, and the 2019 Camp Hemotion video!