Webinar: Emergency Preparedness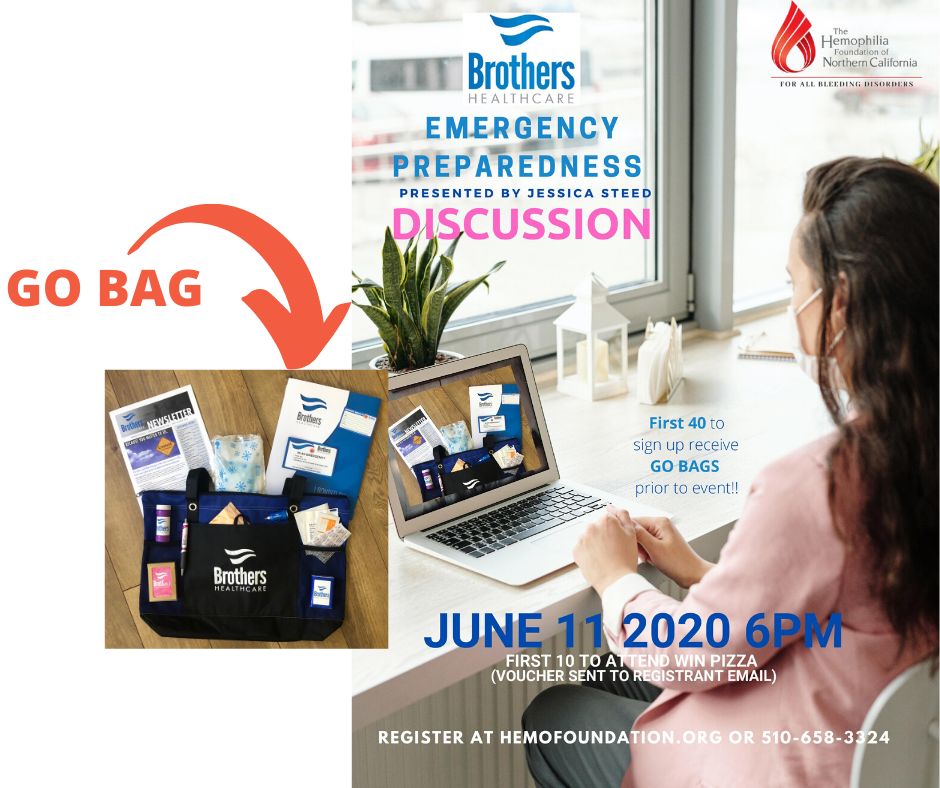 The first 10 households to sign up will receive a Dominos Pizza voucher and the first 40 households to sign up will receive a Go Bag!
This 1-hour hands-on workshop will help people with bleeding disorders and their caregivers better prepare for medical emergencies. Families will leave with a GO! Bag, Emergency Folder, and plan to finish preparations at home.
In the workshop, we will discuss common emergencies and possible steps to handle those situations. We will also brainstorm what items you may need in an emergency bag and what paperwork you could need at a moment's notice. Additionally, we will help you program your phone so you have ICE (In Case of Emergency) contacts and your emergency medical information where paramedics can find it. Lastly, you will use the FEMA guide to plan for emergencies with your family, so you all know what steps to take for specific situations. Don't miss this crucial workshop to plan for your family's safety in emergencies!
Workshop Agenda:
1. Brainstorm how we would act in specific emergencies.
2. Check out the contents of your GO! Bag and discuss what else you'll add to it.
3. Review the documents in the Emergency Folder and how to complete it.
4. Finally, we'll use your phone to help keep you safe.