Food for Thought: Joint Health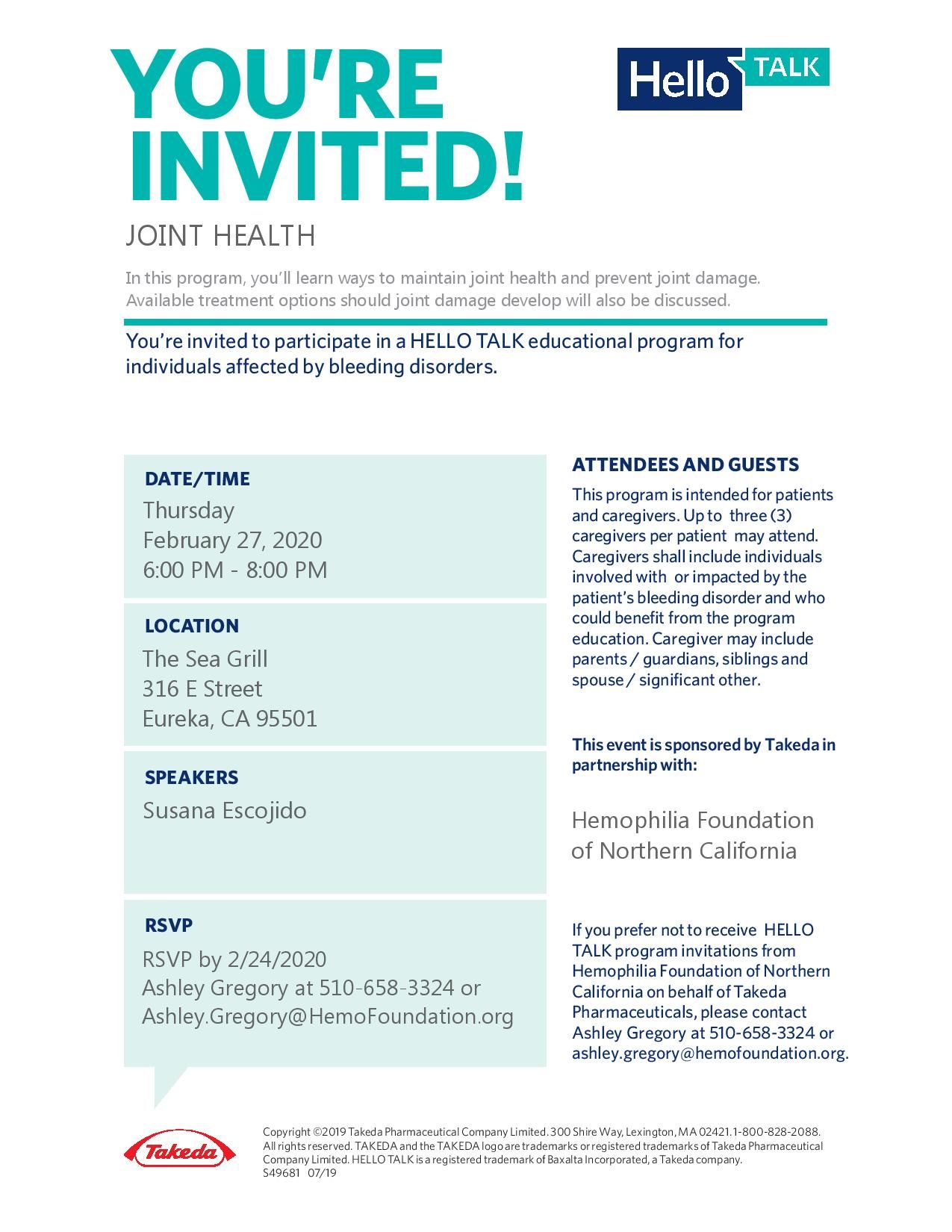 In this program, you'll learn ways to maintain joint health and prevent joint damage. Available treatment options should joint damage develop will also be discussed.
This program is intended for patients and caregivers. Up to three(3) caregivers per patient may attend. Caregivers shall include individuals involvedwith orimpactedbythe patient's bleeding disorder and who could benefit from the program education. Caregiver may include parents / guardians, siblings and spouse / significant other. This event is sponsored by Takeda.