Food for Thought in San Mateo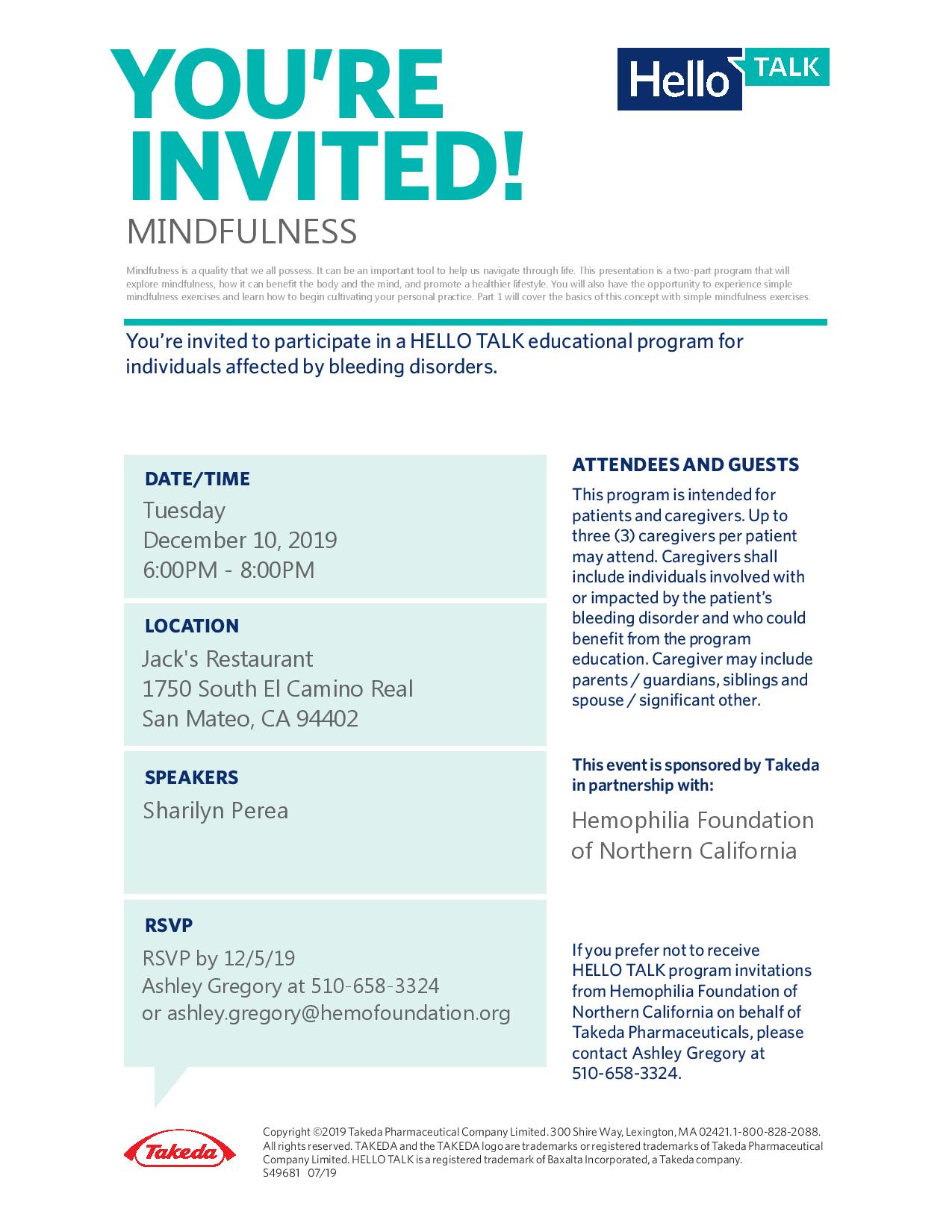 You're Invited! Hello Talk Educational Program: Mindfulness
Mindfulness is a quality that we all possess. It can be an important tool to help us navigate through life. This presentation is a two part program that will explore mindfulness, how it can benefit the body and the mind and promote a healthier lifestyle. You will also have the opportunity to experience simple mindfulness exercises and learn how to begin cultivating your personal practice. Part 1 will cover the basics of this concept with simple mindfulness exercises.