Food for Thought in San Jose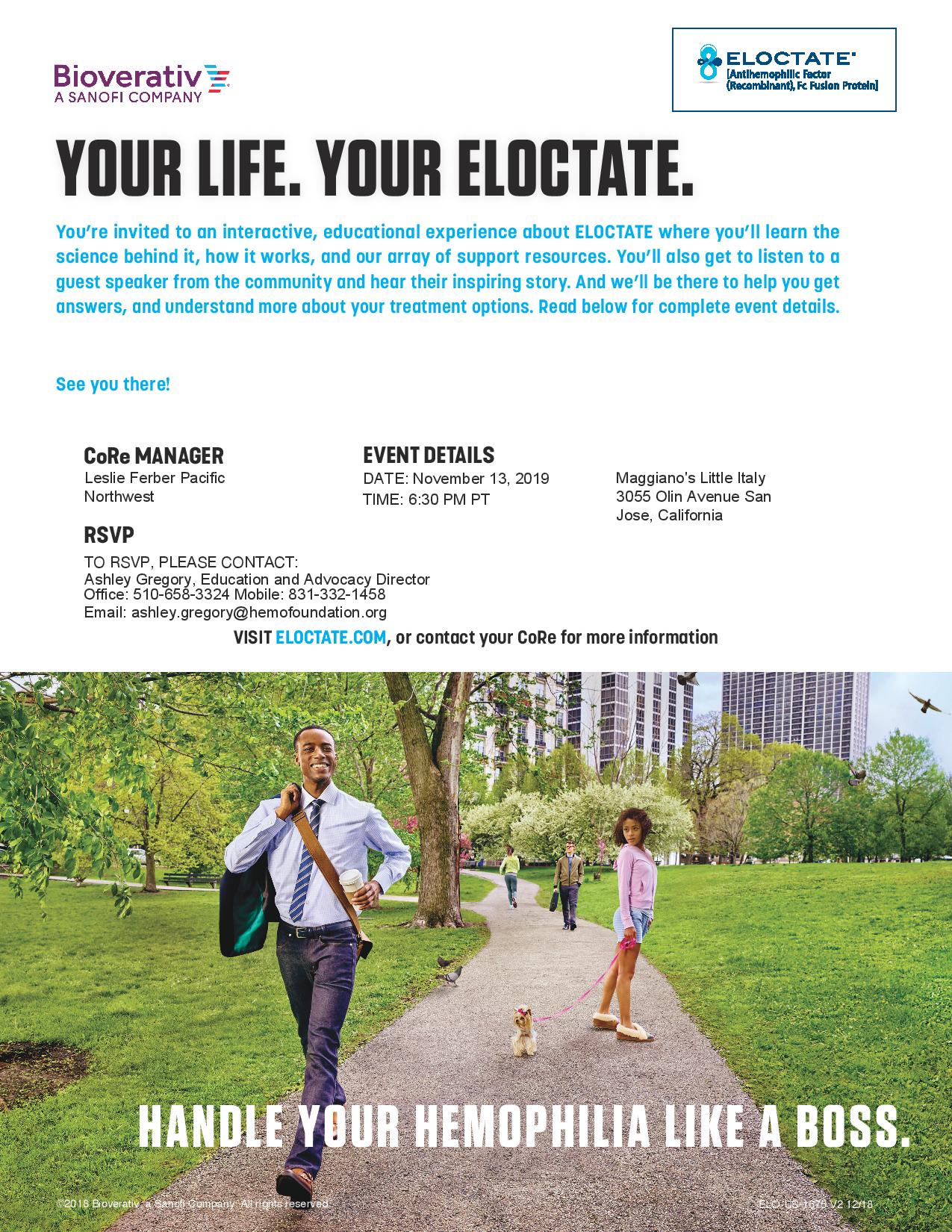 Join Sanofi Genzyme and HFNC for Education and a meal!
You're invited to an interactive, educational experience about ELOCTATE where you'll learn the
science behind it, how it works, and our array of support resources. You'll also get to listen to a
guest speaker from the community and hear their inspiring story. And we'll be there to help you get
answers, and understand more about your treatment options. Read below for complete event details.