South Bay Auxiliary Community Picnic and Joint Education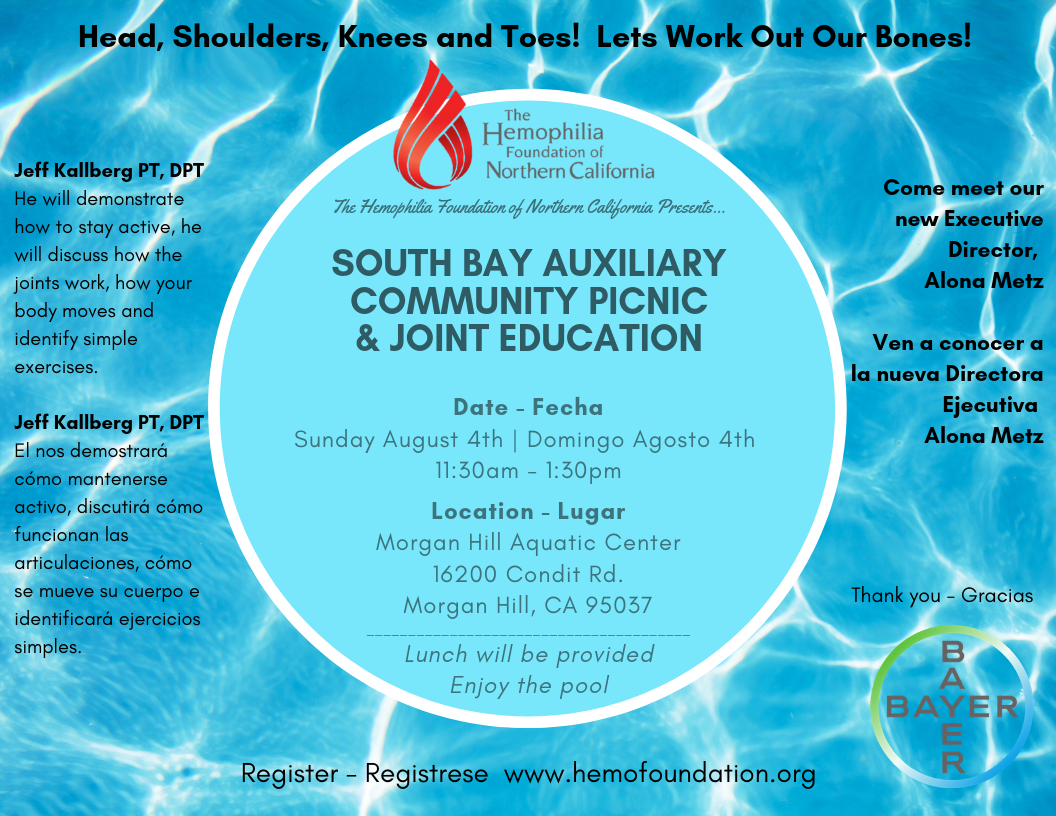 Join us for some fun at the pool as we learn about keeping active and protecting our joints.
Pool rules: NO cotton (jeans, t-shirts, etc.), water shoes, rash guards, googles are okay. Anyone under the age of 4 must be wearing all three of these layers when they are in the water: a disposable swim diaper, a diaper cover, and swimsuit.
Education and meal provided by Bayer.
HFNC will not share your contact information with the education provider: Bayer. HFNC does not endorse any pharmaceutical product, manufacturer or home care company. Paid advertisements, paid inserts, and educational programs should not be interpreted as a recommendation from HFNC, nor do we accept responsibility for the accuracy of any claims made by paid advertisements, paid inserts, or educational programming. Since we do not engage in the practice of medicine, we always recommend that you consult a physician before pursuing any course of treatment.