HFNC's 60th Anniversary Event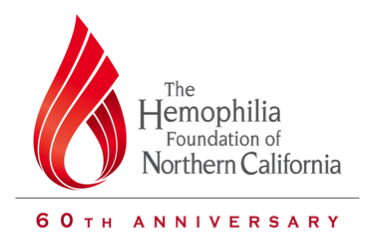 In 1958, the Hemophilia Foundation of Northern California (HFNC) began as an effort to raise awareness for a small group of hemophilia patients. 60 years later, we provide advocacy, support, education and resources to over 3,000 Northern California families with a myriad of inherited and acquired blood disorders.
The meeting will be an opportunity to meet and celebrate the pioneering members of our hemophilia community who first banded together to share information, help each other and begin advocating for the needs of those with blood related conditions. We will have guests attending who have participated over the decades to preserve and build our Foundation. Finally, we will have people present who today make our Foundation the proud and effective organization it is and make its many programs possible. Hear about camp, advances in hemophilia care, current efforts at legislation help people with bleeding disorders, the history of hemophilia care, and honor those who have gotten us to where we are today.
All are welcome.