Dinner & Education in Fresno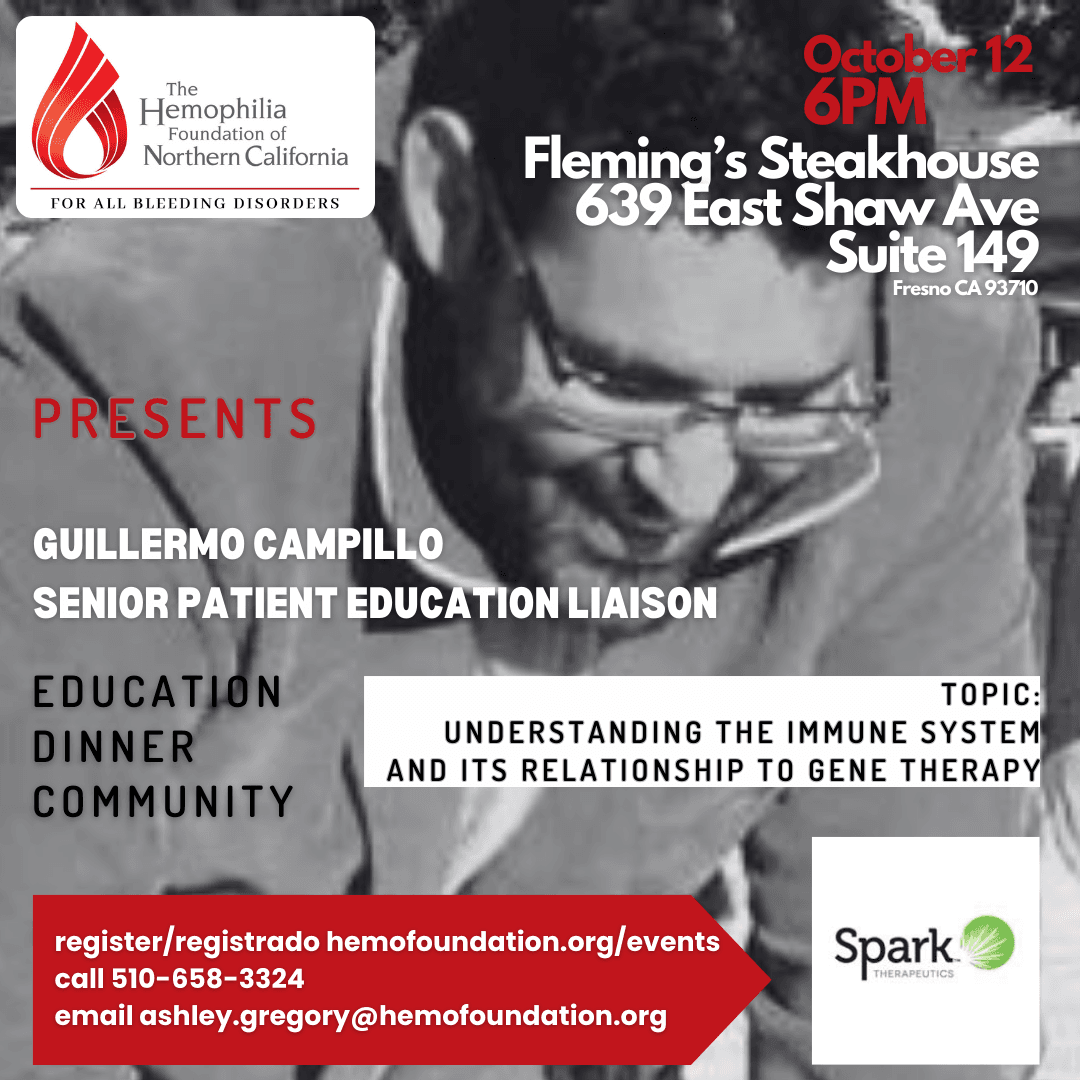 HFNC & Spark Therapeutics invite you to dinner and education! Topic: "
"Understanding the Immune System and Its Relationship to Gene Therapy": Join us to dive deeper into understanding investigational gene therapy. We'll review how gene therapy is designed to work for hemophilia, introduce you to the main characters of the immune system, and take a look at how the immune system works in the context of gene therapy (available in English)."
¡HFNC y Spark Therapeutics te invitan a cenar y recibir educación! Tema: "Comprensión del sistema inmunológico y su relación con la terapia génica": Únase a nosotros para profundizar en la comprensión de la terapia génica en investigación. Revisaremos cómo está diseñada la terapia génica para tratar la hemofilia, le presentaremos los personajes principales del sistema inmunológico y veremos cómo funciona el sistema inmunológico en el contexto de la terapia génica (disponible en inglés)".