Camp Hemotion Registration is open!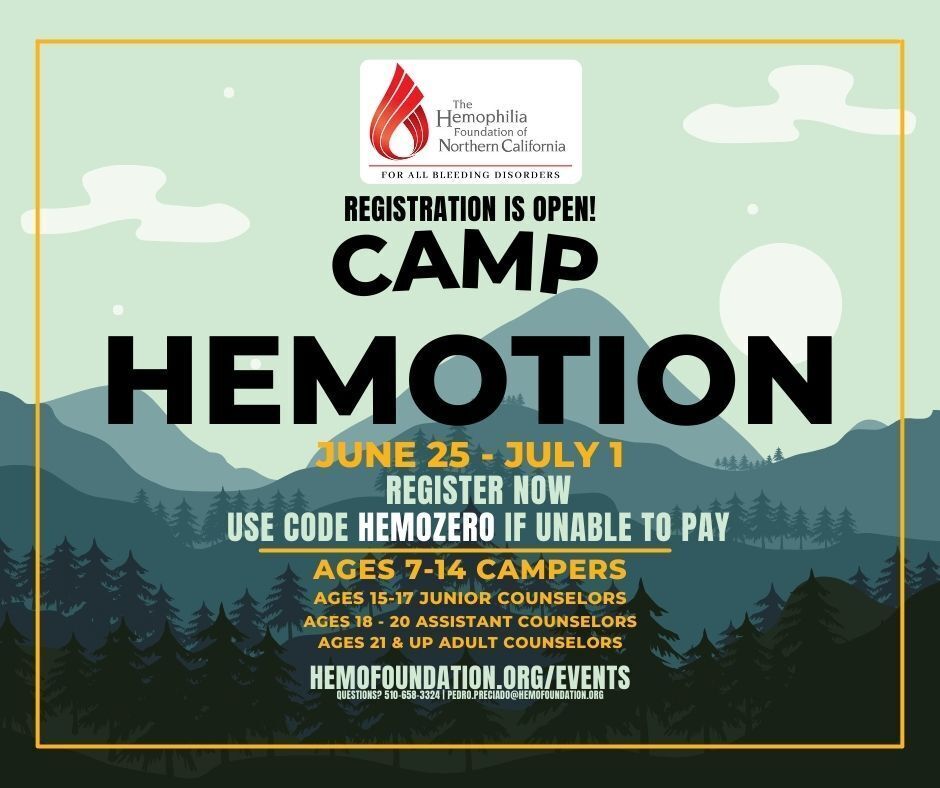 Camp Hemotion is Northern California's award winning summer camp for children in the bleeding disorders community. Siblings, children, cousins etc are welcome to apply. No child is ever turned away due to inability to pay. Expert medical staff guide and care for the campers and staff the entire time. Register using code HEMOZERO in cases of inability to pay.
Camp Hemotion es el campamento de verano galardonado del norte de California para niños en la comunidad de trastornos hemorrágicos. Pueden aplicar hermanos, hijos, primos, etc. Ningún niño es rechazado por no poder pagar; utilice el código HEMOZERO al registrarse. Personal médico experto guía y atiende a campistas y personal en todo momento. El registro se abrirá pronto, ¡estén atentos para el anuncio!