Dialógos Pandemicos con Bayer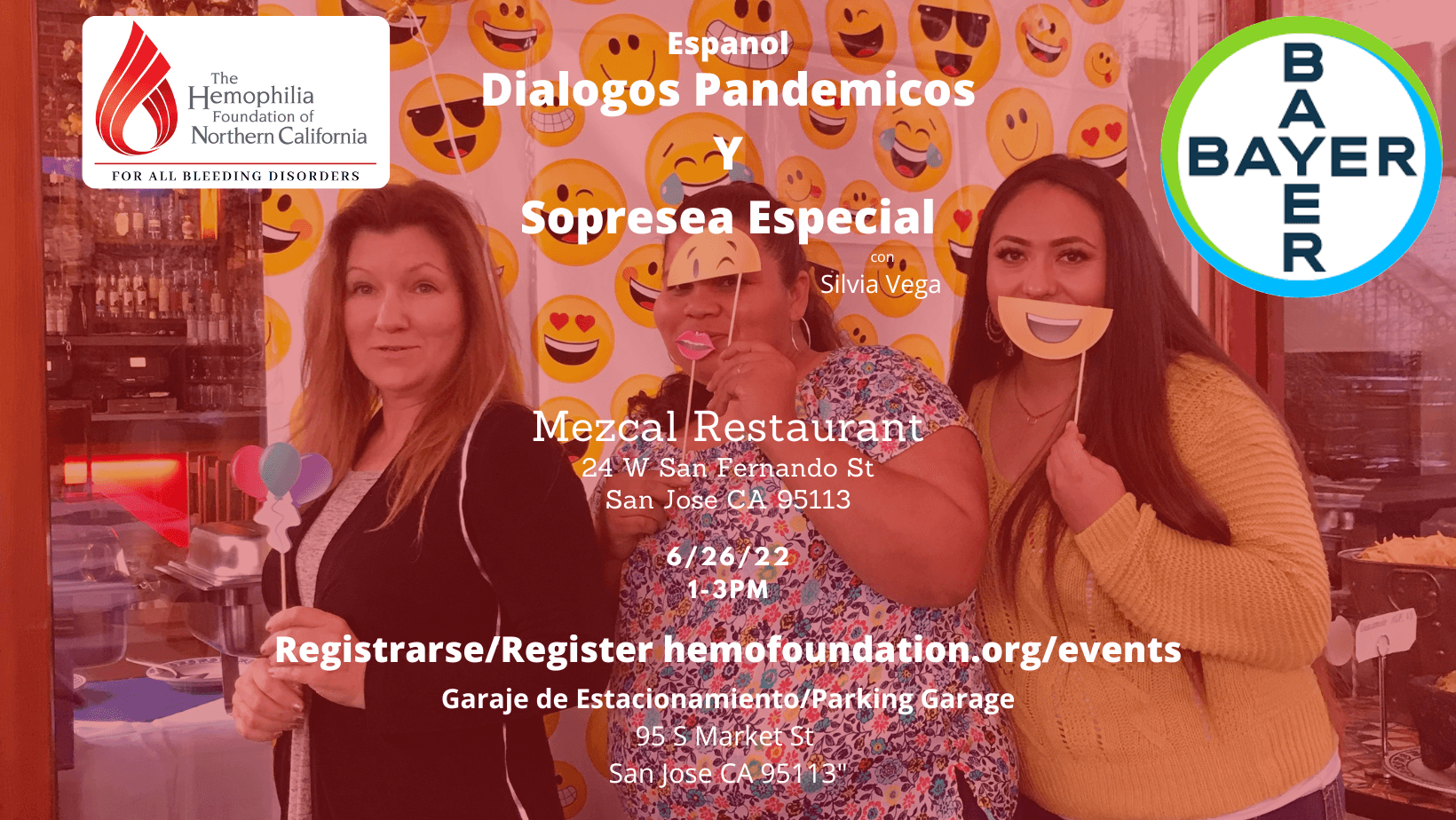 Silvia Vega, facilitará/presentará una oportunidad para reunirse, comer y compartir sus pensamientos sobre cómo la pandemia de COVID-19 lo ha afectado.
All attendees ages 5 and older need to present proof of COVID-19 vaccination or a negative COVID-19 test result within 72 hours prior to entry. In addition, all attendees must continue to always wear masks, regardless of vaccination status, unless eating or drinking. These guidelines also comport with the National Hemophilia Foundation (NHF) recommendations and ensure the safety of all. Guidelines may change if the situation improves.
Los asistentes/participantes, de 5 años o más deben presentar una prueba de vacunación contra el covid-19 o un resultado negativo de la prueba COVID-19 dentro de las 72 horas anteriores a la entrada o participación. Además, todos los asistentes deben seguir usando mascarillas en todo momento, independientemente del estado de vacunación, a menos que estén tomando alimentos. Estas guías/pautas también concuerdan con las recomendaciones de la Fundación Nacional de Hemofilia (NHF) y garantizan la seguridad de todos. Las guías/pautas pueden cambiar si la situación mejora.