The Female Factor Retreat 2022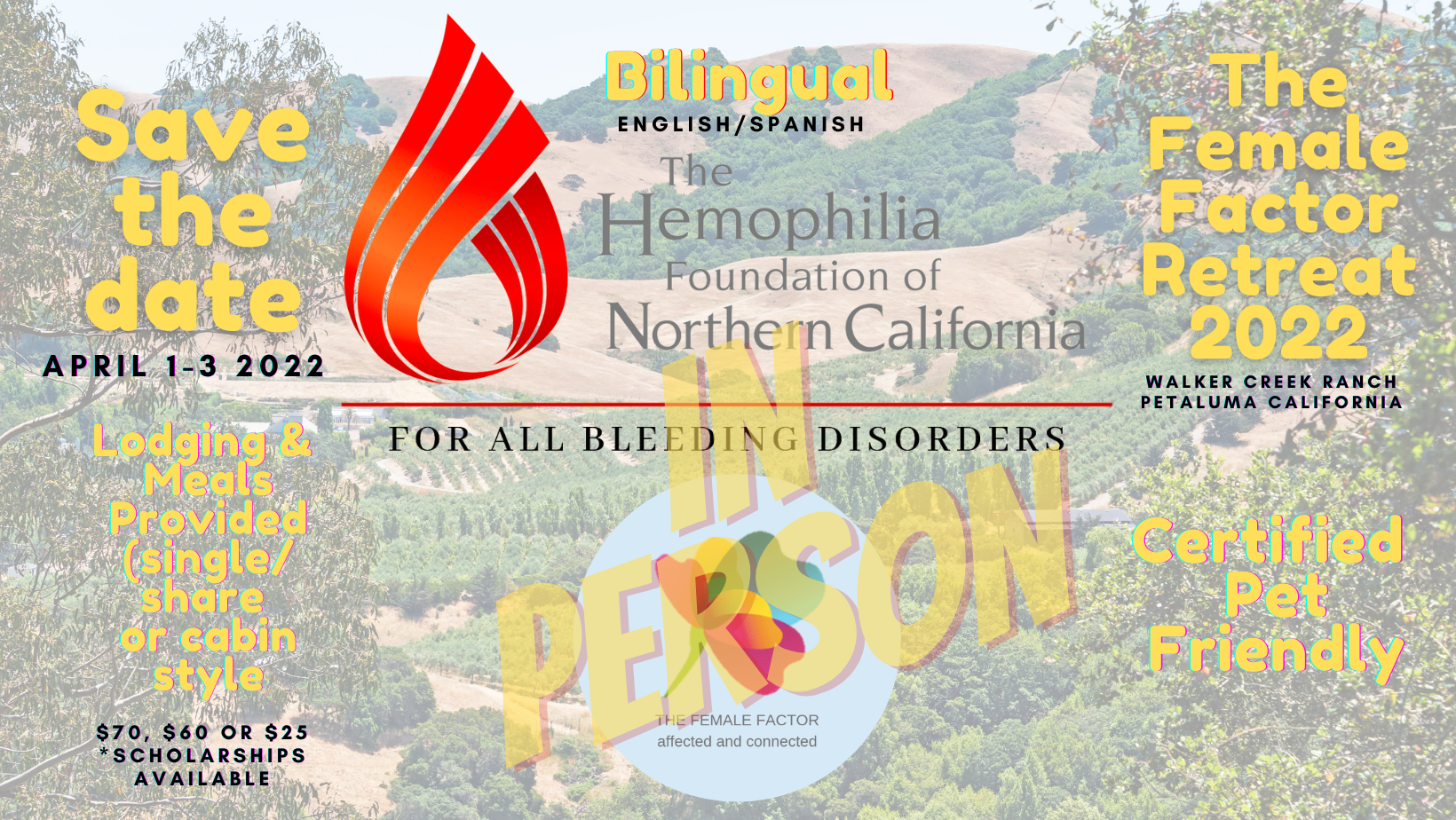 HFNC's The Female Factor 8th Annual Retreat in Northern California is for women affected and connected to the bleeding disorders community. Join us at picturesque Walker Creek Ranch in the California foothills. Nature, a camp vibe and women who get you are here to become educated, empowered and connected at Northern California's bilingual retreat for women/identifying ages 12 & up in the bleeding disorders community.
El octavo retiro anual de The Female Factor de HFNC en el norte de California es para mujeres afectadas y que están conectadas con la comunidad de trastornos hemorrágicos. Únete a nosotros en el pintoresco Walker Creek Ranch en las colinas de California. Con la naturaleza, el ambiente de campamento y mujeres que están aquí para educarse, empoderarse y conectarse en el retiro bilingüe para mujeres del norte de California , únete! Para mujeres mayores de 12 años en adelante, en la comunidad de trastornos de la coagulación.