Camp Dragonfly - Bleaders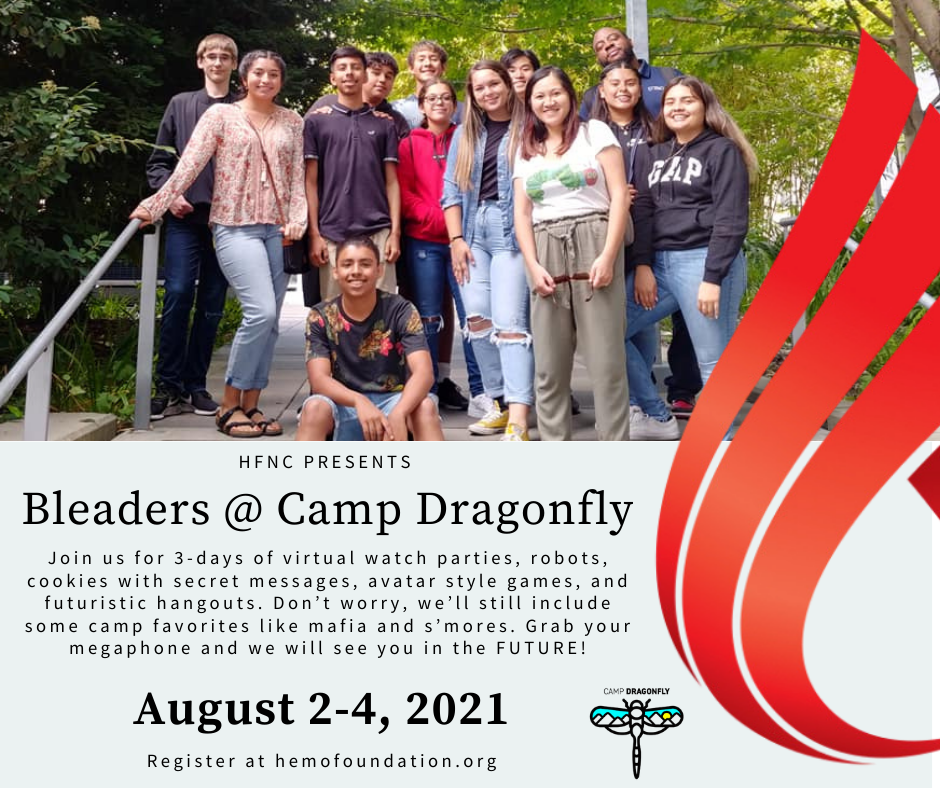 Join us for 3-days of virtual watch parties, robots, cookies with secret messages, avatar style games, and futuristic hangouts. Don't worry, we'll still include some camp favorites like mafia and s'mores. Grab your megaphone and we will see you in the FUTURE!
HFNC is partnering with the Hemophilia Association of San Diego County's Camp Dragon Fly for a virtual teen program this summer with Gut Monkey. Teens (age 14-17) from California, Nevada, Nebraska, and Hawaii will come together for this exciting program!
Monday, August 2, 2021 | 6:00PM – 8:00PM PDT
Tuesday, August 3, 2021 | 6:00PM – 8:00PM PDT
Wednesday, August 4, 2021 | 6:00PM – 8:00PM PDT
Each participant will be mailed a Camp Box that will contain all materials necessary to complete camp activities. In addition to program materials, Camp Boxes will also include a camp t-shirt and other fun surprises.