World Hemophilia Day Celebration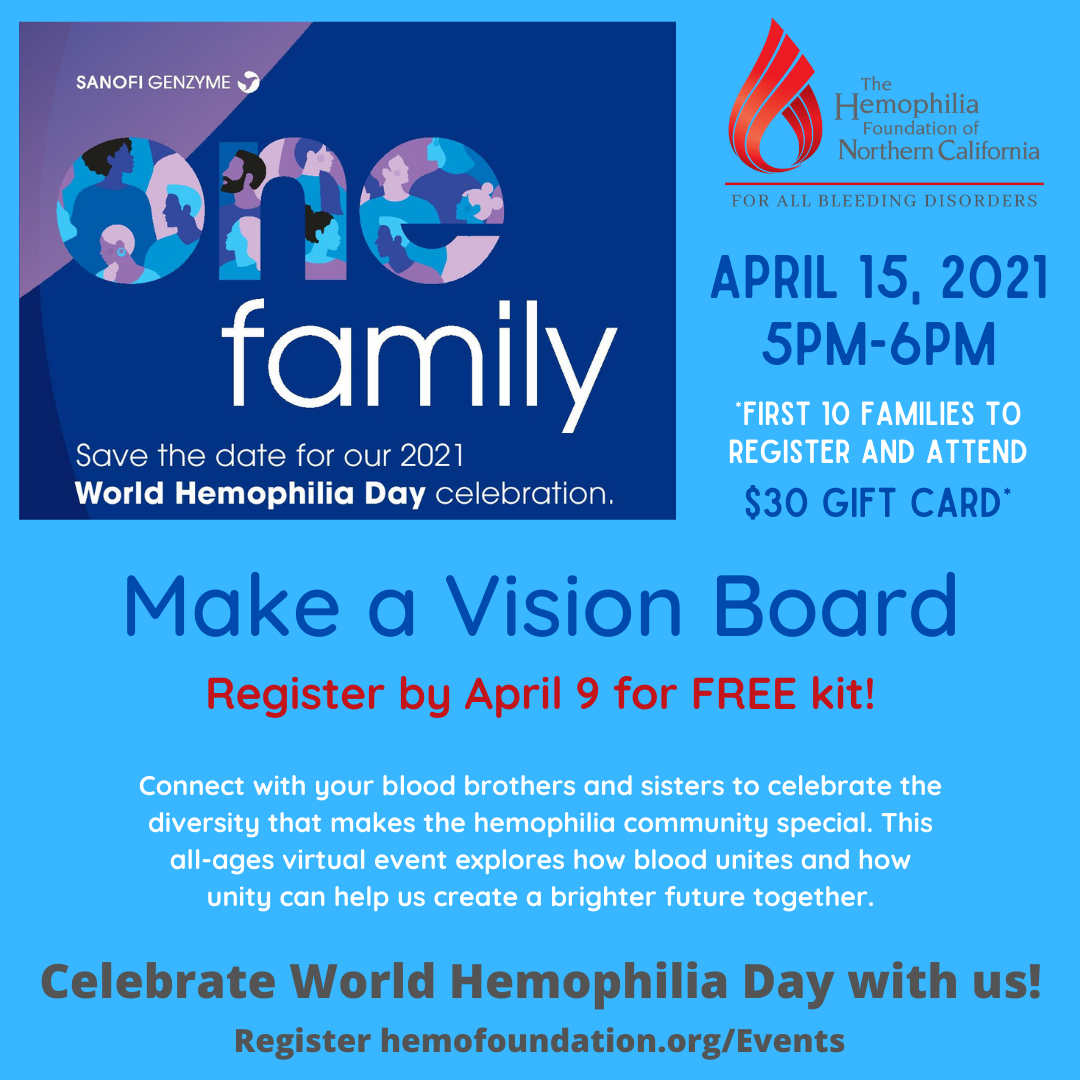 Celebrate World Hemophilia Day with us! Connect with your blood brothers and sisters to celebrate the diversity that makes the hemophilia community special. This all-ages virtual event explores how blood unites and how unity can help us create a brighter future together.
*First 10 Families to register and attend will receive a $30 gift card.
Register by April 9 for FREE vision board kit!