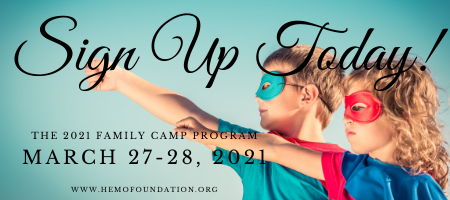 Our Family Camp program in 2021 will be virtual. Join us for a weekend of fun, support, and education. We are planning activities for the whole family.
Our 2021 Theme is Heroes!
At HFNC we believe our community is pretty super! Let's acknowledge our own super hero qualities and celebrate our personal heroes that inspire us and give us hope. It could be our grandparent, our HTC nurse, or even our pet.
Please sign up by January 31st to receive your box of family camp supplies.