IXINITY for Hemo B and Cooking with Myles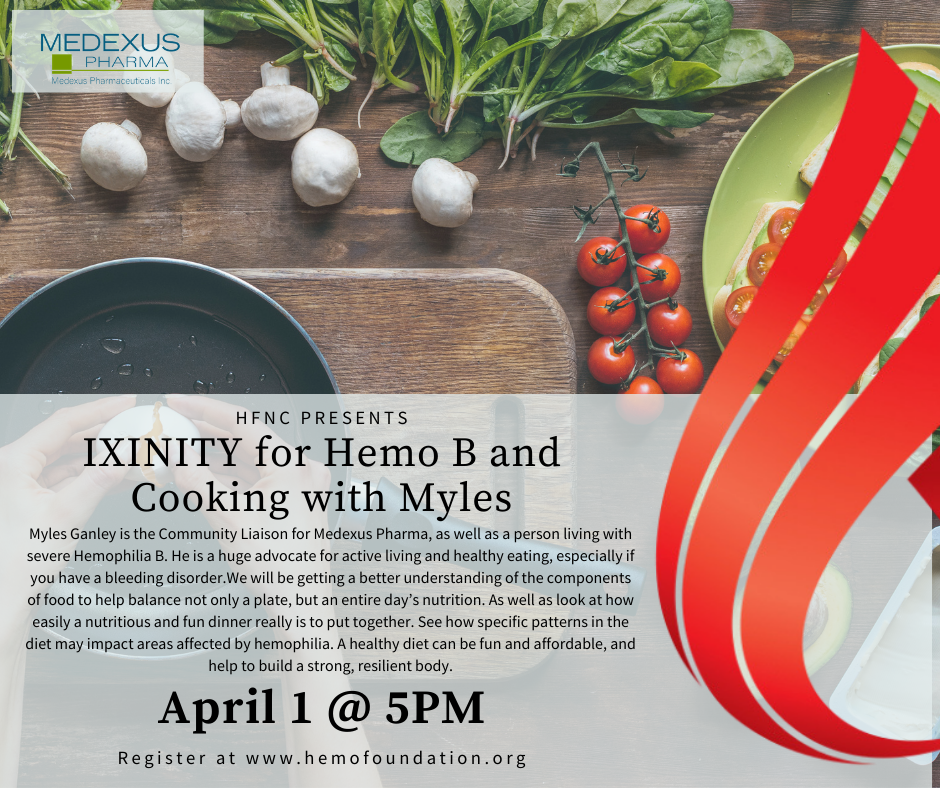 Myles will be cooking Red Thai Curry. Your confirmation email will have the ingredients list if you wish to follow along.
Note: This program is presented in English. All are welcome. Learn about IXINITY for Hemophilia B.
"My own diagnosis keeps me very attached to this community as a family. I love seeing someone with a bleeding disorder accomplish something they thought they couldn't, and I live for helping them to get there." ~ Myles Ganley
Nota: este programa se presenta en inglés. Todos son bienvenidos. Obtenga más información sobre IXINITY para la hemofilia B.
"Mi propio diagnóstico me mantiene muy apegado a esta comunidad como familia. Me encanta ver a alguien con un trastorno hemorrágico lograr algo que pensaba que no podía, y vivo para ayudarlo a lograrlo." ~ Myles Ganley