Giving Tuesday: Drink Red, Raise Green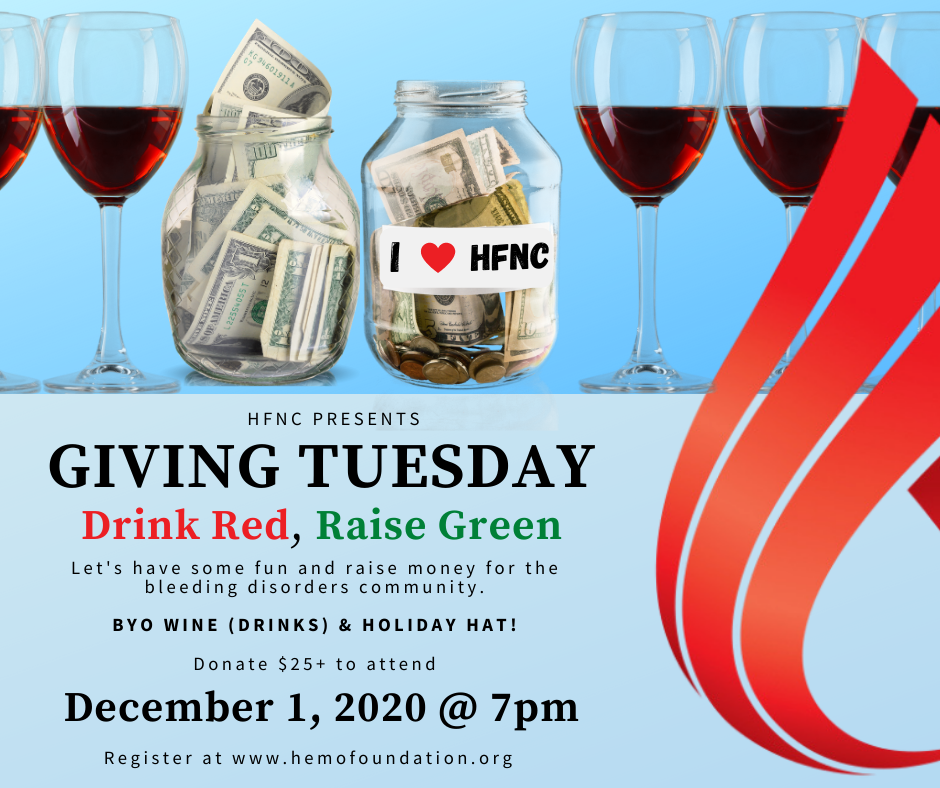 Join us for Drink Red, Raise Green on Giving Tuesday. Each donation will support all of our community programs.
Bring your own wine or other drinks. Wear your own holiday hat. We will have a holiday hat contest.
*HFNC Giving Tuesday Hat Competition Guidelines*
- All hat designs must be hand crafted.
- All hats must be wearable.
- Hats may be for children or adults.
- Original designs are encouraged.
- Participants in Industry are limited to 1 company logo per hat.
- Preferably hats are holiday oriented
Criteria: Originality, Aesthetic Appeal, Detail, Holiday Appeal
Want to donate an amount that isn't shown? Select multiple tickets to make a custom amount. E.g. Tree Topper ($50) + Jingle Bell Rock ($100) = $150 donation to the Giving Tuesday campaign.