MAKING THE GRADE : CÓMO LOGRAR BUENAS NOTAS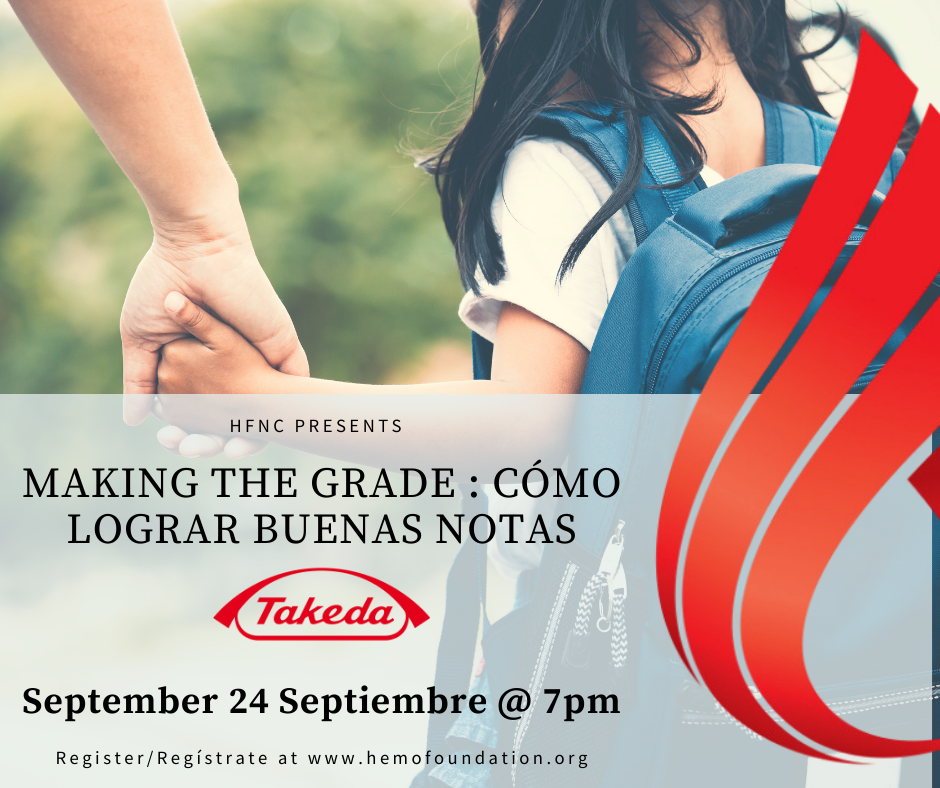 YOU ARE INVITED TO ATTEND : ¡ESTÁ INVITADO/A!
This program will help you open the lines of communication with your child's school, identify roles and responsibilities to help manage
your child's health, and understand laws that ensure students with a bleeding disorder have equal access to education.
Este programa te ayudará a abrir las vías de comunicación con la escuela de tu hijo(a), a identificar funciones y responsabilidades para
ayudar a mantener la salud de tu hijo(a), y a comprender las leyes que garantizan que los estudiantes con un trastorno sanguíneo tengan
igualdad de acceso a la educación.
PLEASE NOTE: This presentation will be presented in BOTH English and Spanish.